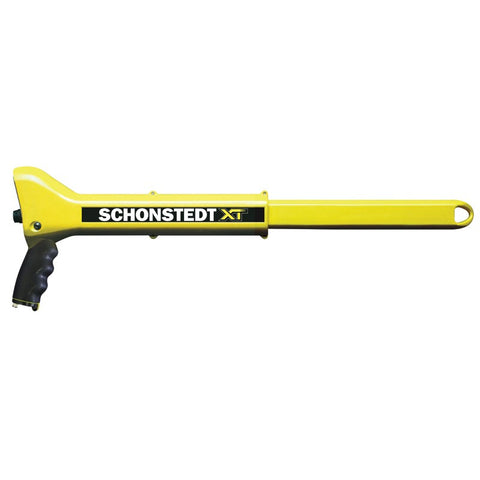 Schonstedt Magnetic Locator-GA-92XTd
Magnetic locator details: 
Most portable

Comes with holster belt

Smallest for easy storage

One-handed operation

Battery replacement in grip (does not expose electronics)

Most ergonomic

Lightweight, easy-to-use-design reduces search time

Audio & visual output

Battery & sensitivity Indicators

Continuous levels of sensitivity

Operates in both retracted and extended modes

Signal strength and polarity Indications

No response to aluminum, brass, or copper

Patented HeliFlux sensors

Modular construction 

High-performance components 

7-year warranty
Schonstedt
magnetic
locators
: experts' #1 choice 
When you are a trained professional who works on the field, having a portable, lightweight, and ergonomic tool can significantly improve your workflow and increase productivity. This is what the first Schonstedt locator brought to the table back in 1953, allowing workers to find underground ferrous objects with ease. If you are looking for magnetic underground locators in the U.S., you can't go wrong with the Schonstedt models we carry in our Rochester, Watertown, and Avoca warehouses. We also enable you to order them online since we ship our products nationwide. 
QUICK PRODUCT REFERENCE GUIDES